I'm a bit of a sucker for Poundland. I used to be a bit of a snob and would wait outside whilst whoever I was with went in to venture through the aisles, but now I love it! You can find so many random things in there and if it doesn't work out to be the best thing you've ever bought, it was only a £1! So I had a little splurge this month...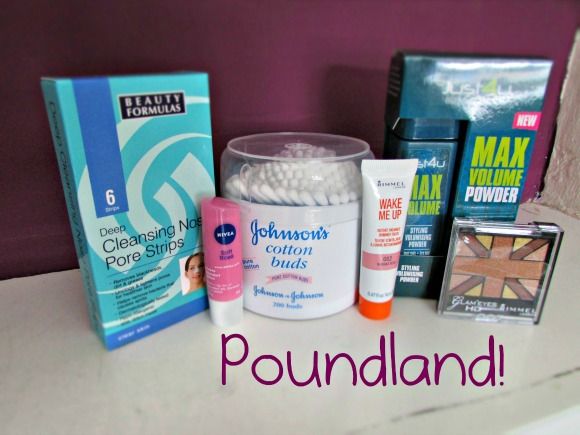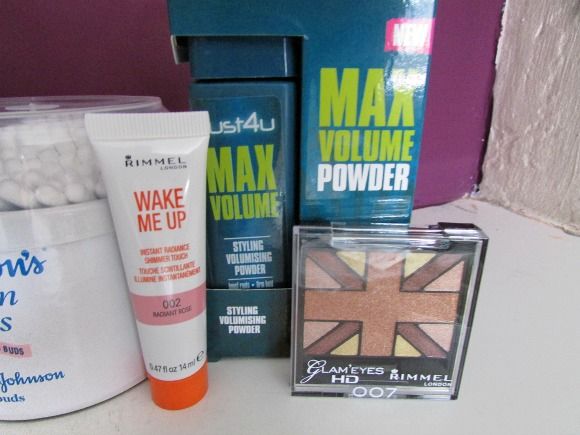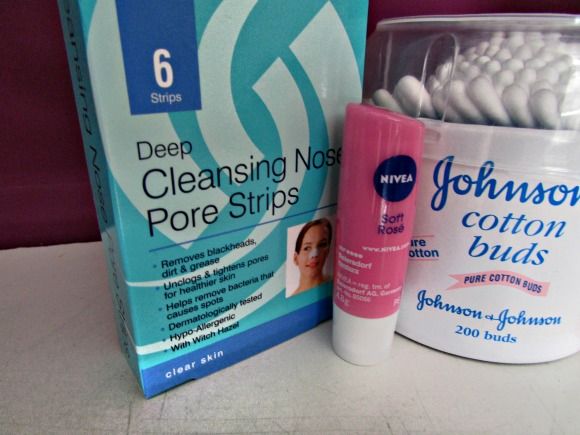 Rimmel Glam Eyes HD in Heart Of Gold
This is why I love Poundland, there are some real beauty gems in there if you look properly! I really like a bronze eye look at the minute so when I saw this mini palette it had to be mine. I haven't used it yet but I think it will look lovely as a subtle day time look or a bit more glammed up in the evening.
Rimmel Wake Me Up Instant Radiance Shimmer Touch in Radiant Rose
I already have the Shimmering Sand shade in this product and as we're heading for the cooler months I think a pink cheek can look lovely. This one has a slight shimmer to it as the name suggests, but not quite as much as the Shimmering Sand. I have tried it and it leaves a subtle pink tone to the cheek, which could be built up for a more striking look.
Beauty Formulas Deep Cleansing Nose Pore Strips
This is one of those products that could work out being pretty useless but if it is then I won't lose any tears. I'm going to have a go at these on a pampering night, after a facemask maybe? I haven't tried anything like this before so I'm quite eager to give them a go! They claim to remove blackheads, dirt and grease, tighten pores and help remove bacteria that cause spots. I may report back if they do a good job.
Just 4 U Max Volume Powder
I don't really know what made me pick this up. My mum is a hairdresser and she's been on for a while about volume powders. I wasn't really that interested as my hair isn't overly flat but when I saw this I thought I would give it a try. The idea is to use a small amount of powder on the roots of your hair before styling. Another product that could swing either way. #Dodge
Johnson's Cotton Buds
Bit of a beauty staple item here. I use cotton buds for tidying up my eye make up-random I know! I'm not the best at applying eye make up and my mascara always seems to leave specs around my eyes, so I use one of these with some eye make up remover and just tidy it up a bit. Bob's your uncle!
So there we have it, a small haul but I found some products that I'm pretty keen to test. Does anyone else enjoy a Poundland splurge? Found any other treasures?