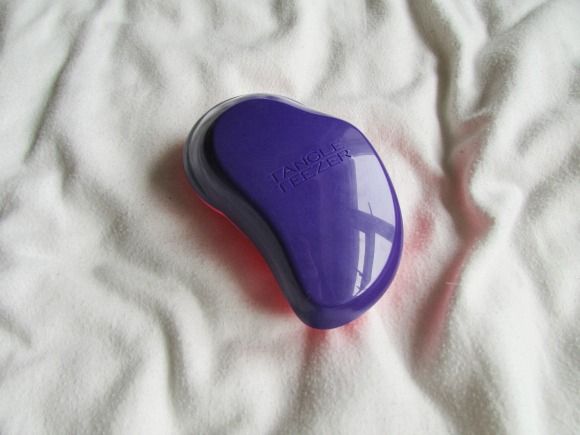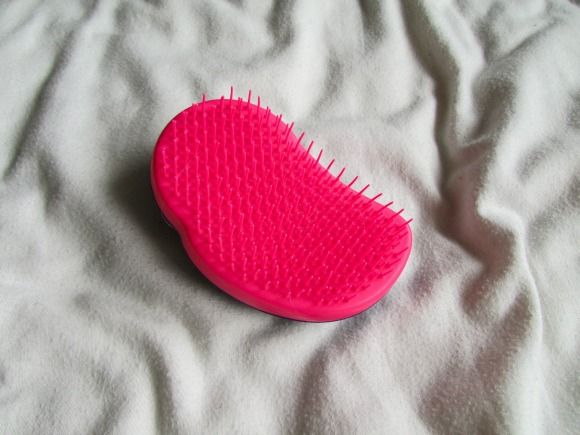 This is something I have wanted ever since I started reading blogs. I've never put much thought into hair brushes as I usually use combs on my hair, I find brushes just pull my hair out. But even then, I buy a cheap wide tooth comb from a drugstore. When I first started to read blogs, the first thing I noticed is a staple item amongst beauty bloggers was a Tangle Teezer. I read lots of reviews about them but decided that £12 was too much for a hair brush. However as the weather started to get warmer, my hair just seemed to be going from bad condition to worse. Something needed to be done! I put a lot more thought into the products I was using on my hair, started using deep conditioning masks and just worked hard on building back up the condition of my hair.
I then decided the time had come for me to make an investment in a Tangle Teezer, and I'm so glad I did. I know that sounds a bit over dramatic for just buying a hair brush but it is honestly the best brush I have used. My hair is very tangled after washing, I use this brush and it has detangled within a couple of brushes and I hadn't felt a thing. I also have noticed that my hair hasn't been so frizzy or been getting greasy as quickly as it used to. My mum is a hairdresser and she has even commented on the change in quality and condition of my hair.
So if anyone is contemplating buying one of these beauties, just do it! Its a miracle worker, and an absolute must have now in my hair care routine.
Has anyone else had similar results?