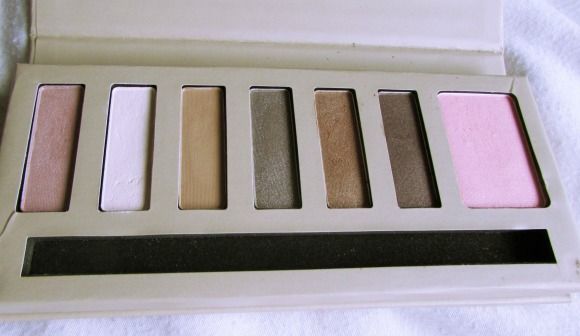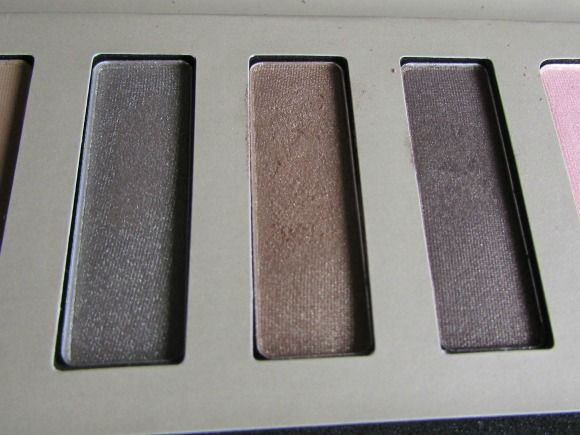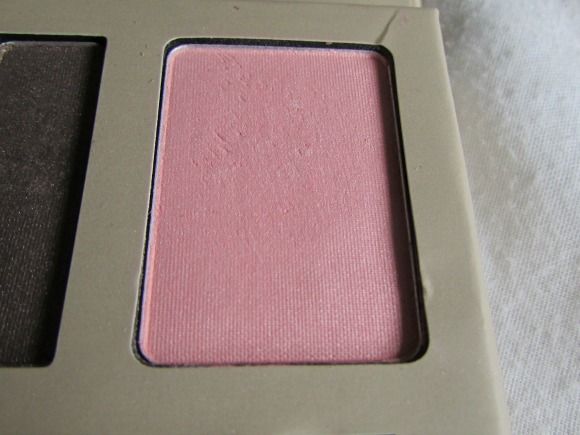 As a drugstore girl through and through, I was pretty excited when Barry M announced their new Autumn releases would include this dupe for the Urban Decay Naked palette. Ok so there's about half the amount of shades, but it still seemed to have the same feel to it. And at a fraction of the price! They also released two other palettes called Smokin' Hot (a palette for creating a sultry, smouldering look) and Glamour Puss (more vibrant and shimmering shades).
Natural Glow includes 6 eye shadow shades and one blush. There are 2 matte eye shadow shades and 4 shimmer eye shadow shades. The matte shades are a very pale cream shade that is the perfect highlighter. The other is a subtle gold shade that would look lovely as a base for the shimmery shades, or just on its own for a more basic look. The 4 shimmer shades are a rose gold, grey, gold and a charcoal shade. All of the shades look lovely in the palette however I found when applying, they aren't very pigmented at all. The lightest shade I could hardly see! I was really disappointed with the eye shadows in this palette. In this case I think the drugstore item has failed to live up to its higher end twin.
The blush is a very pastel pink and is too pale for me to use as a blush, but I have used it as a highlighter and it does look lovely. I am much more impressed with this than the eye shadows, even though I'm not using it for its actual purpose!
So a pretty disappointing product really. I still refuse to pay more for the Naked palette but I'm much more intrigued after trying this palette. This product would be lovely if the shades were more pigmented.
Has anyone else tried this or any of the other Barry M new releases?