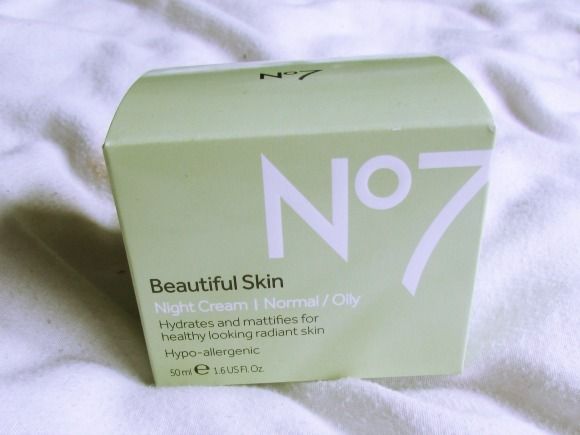 I
f you've read some of my skincare posts, you'll know that I suffer from oily skin, particularly in the warmer months. No7 isn't a brand I would normally go for but I had a voucher for £5 off in Boots so I thought 'why not?!' The cream boasts to rebalance oil production and avoid breakouts overnight. I notice the packaging also says that the cream is designed to neither strip nor overload the skin which has to be a bonus!
The packaging is pretty lovely. It comes in a box and inside is a small plastic jar with a white lid. It doesn't sound much to read but it looks lovely. The actual cream itself is very lightweight with a subtle scent. The cream feels very luxurious to apply to the skin and absorbs really well. I've been using this for a couple of weeks now and it has really helped keep my skin moisturised without leaving it oily or greasy. I really like this product and would definitely recommend it to others who struggle keeping their skin moisturised but stop it from getting oily.
Has anyone else tried this product?