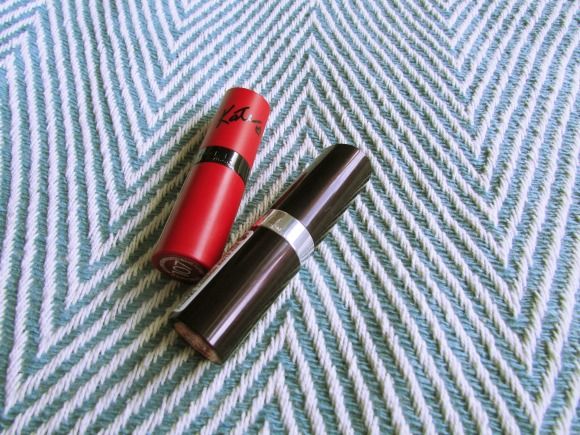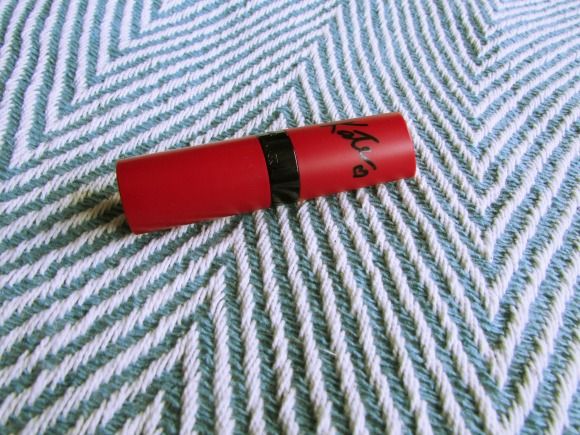 I am not a massive wearer of lipsticks but im trying to be more adventurous with my makeup and I've been getting into new products that I wouldn't have gone for before. Including these two beauties. The first lipstick is from the Lasting Finish by Kate Moss range. This one doesn't have a name but I've heard about it so much in videos and blog posts. Its called 107 and is a deep red shade. The texture is very creamy but has a matte finish. I wouldn't normally go for a matte finish but I think it works really well with this shade. I have worn this with simple eye make up which I think gives a classy finish.
The second lipstick is a Lasting Finish lipstick in Coral in Gold which is a peachy coral shade. The texture is again creamy and lovely to apply, but this has a slightly more shimmery finish. This shade is more of a summer shade but I have been looking for this colour for so long that it had to be mine. It looks lovely on its own or layered with gloss. I have been wearing it with smokey eye make up in the evening and just subtle eye make up during the day.
I have been so impressed with these two lipsticks. The staying power is amazing and they are both very well pigmented which is another bonus!
Does anyone else love Rimmel lipsticks?